Designing & Purchasing Your Trip
OH, THE PLACES
YOU'LL GO!
SWITZERLAND: Train at Bernina Diavolezza on the World Heritage Site Bernina Line, highest intercity railway crossing of the Alps.
◊ How to Purchase your Trip
Instead of buying on-line, why must I contact Home At First by phone or email?
Since 1987 we have been turning international travel dreams into exciting realities and treasured memories.
After shopping this website for ideas and prices, contact us to request your Free Trip Proposal, Instant Discount pricing and to order your trip.
We design quality independent travel at top-value prices.
We know our destinations and our overseas suppliers personally.
You communicate with our experienced professionals — real people; no pushy salesmen — and get the personal attention needed to make your travel plans ideal to achieve your travel goals.
Only when our proposal and pricing meet your approval do you make your commitment to buy.
◊ Ask for a
Free Trip Proposal
If you have a list of destinations and approximate dates in mind for your dream trip, use the form on this page to contact Home At First for a Free Trip Itinerary Proposal. We'll design a personalized travel plan for you complete with a suggested flight itinerary, lodging locations, and ground transportation recommendations. A price analysis (Cost Estimate, or Quote) accompanies this proposal. Once you accept our proposal and send your initial deposit we begin putting all necessary trip reservations — for flights, lodgings, ground transportation, and any prearranged activities you may have requested — in place for you.
◊ Request an
Instant Discount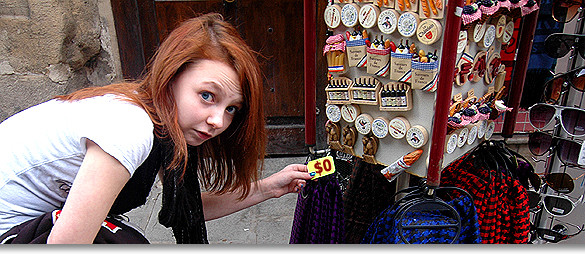 If you have exact destinations and precise flight dates in mind for your dream trip, ask us for an "Instant Discount" price quote. We scour the airlines for their best current fares for flight itineraries that meet your needs. Then we combine the lowest available airfares with available lodgings and appropriate ground transportation. We price this "full-package" trip for you. Because it includes short-term discounted airfares, this current market price is often lower than our published full-packaged prices, providing an "instant discount" that can save you 10%-35%, but will probably require an "instant purchase" to lock in the price and the savings. Contact Home At First for your "Instant Discount" quote.
HOME AT FIRST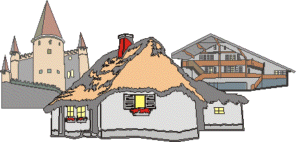 INTERNATIONAL TRAVEL FOR THE GLOBAL CITIZEN
P.O. Box 193, Springfield, PA 19064 USA
PHONE HOME AT FIRST
800-523-5842 (USA & Canada)
+1 610 543 43 48 (worldwide)
EMAIL HOME AT FIRST