Independent Custom-Made EUROPEAN TRAVEL
Custom-Made European Travel individually planned to fit your travel dreams of visiting:
BRITAIN • DENMARK • FINLAND
FRANCE • GERMANY • GREECE
HOLLAND • ICELAND •IRELAND
ITALY • NORWAY • PORTUGAL
SPAIN • SWEDEN • SWITZERLAND
Discover Europe on your own: your budget, your timing, your pace, your lifestyle.
HO

ME

AT

FIRST's
Custom-Made
European Travel
Program.
How Custom-Made European Travel works:
• Tell us about your dream of travel to Europe: the British Isles; the Continent; Scandinavia; Iberia. Ask for a Free Trip Proposal with Cost Estimate.
• We prepare an itinerary & cost estimate with all the lodgings & transportation you need. We send it to you via email and/or postal mail.
• You review our proposal; accept it, reject it, or revise it until we have it just right for you. It is, after all, your dream trip, to be done the way you wish.
• Once accepted, we request an initial payment by check along with your signed acceptance.
• We begin putting your plans in place, securing your LODGINGS, FLIGHT RESERVATIONS & TICKETS, CAR RENTALS, and/or any TRAIN TICKETS OR TRANSPORTATION PASSES required.
• Payment in full is due 90 days prior to departure, or when you are ready to lock in your included airfares, whichever comes first.
• All travel documents for your trip — including a guidebook appropriate for your destination — will be sent to you by 30 days prior to your trip departure date.
Home At First offers independent travel to continental European destinations with the lodgings, ground transport, and flights you need in a personalized, custom-made package
We know Europe. Let the pro's at Home At First put YOUR TRIP together for you.
REAL PEOPLE PROVIDING REAL HELP IN REAL TIME: Home At First helps all its travelers complete the steps necessary to officially enter, efficiently move about, and properly return home from their international destinations. And, if conditions change during your travels, our support staff remains on-call to answer your questions and provide any assistance needed.
Tell us your European travel dream. We'll propose a trip design with the key elements you'll need:
UNIQUE LODGINGS for your custom-made European travel package
  At HOME AT FIRST, we specialize in apartments, cottages, villas, and other self-contained accommodations that provide space, comfort, cleanliness, and a unique hominess rarely found in hotels. At minimum, our unique lodgings have:
•

English-speaking hosts who welcome you and remain accessible during your stay.
•

Safe settings near shops, services, restaurants.
•

Central locations convenient for exploring the destination.
•

Private, secure entrances.
•

Private bathroom(s) with toilet, sink, and shower, tub, or tub/shower.
•

A well-equipped kitchen.
•

Bedroom(s) with comfortable bed(s).
•

Living & dining space. Television — yes; WiFi — often; telephone — sometimes.
•

Convenient parking for those traveling by car.
•

Close proximity to public transportation for those traveling by rail/bus/boat.
•

Laundry facilities: either in the lodging, nearby at a laundromat, or via the landlord.
•

Non-smoking, no-pets lodgings are standard. Exceptions by special request.
HOTELS, TOO
  Some trips may require hotel lodgings en route to or from your destination (e.g. near the airport). Some custom-made European travel with short stays (usually less than one week in any location) may only be possible using short-stay lodgings (hotels, bed & breakfasts, guesthouses, etc.). And, while we admit that we are not hotel specialists, we will find appropriate hotels for your budget, location, and date requirements.
AIRLINE RESERVATIONS
& TICKETS for your custom-made European travel package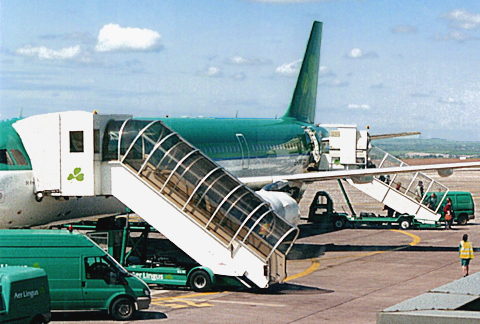 Home At First will research, propose, reserve, and ticket the best flight arrangements for your needs on your next European trip.
  HOME AT FIRST does all the flight research for your trip — international & domestic — makes your flight reservations, and issues the airline tickets you require for your custom-made European travel.
  Our expert in-house airline booking team has dozens of years of experience planning international and domestic travel. We are not exclusively aligned with any airline or airline consortium, and we will get the best flight arrangements for your trip at the best available fares using the best available airlines.
  We work with you during the research, reservations, & ticketing process to be sure you are satisfied with our recommendations before tickets are issued.
GROUND TRANSPORTATION for your custom-made European travel package
  HOME AT FIRST studies your trip goals, makes recommendations, and will arrange the best ground transport for your custom-made European travel.
CAR RENTALS: In rural destinations a rental car can be an efficient and relatively safe way to get around. In European cities parking congestion, traffic congestion, and narrow, one-way streets can make driving maddening, inefficient, and risky.

Rail service can be excellent at smaller destinations across Europe as well as cities.
RAIL TICKETS & TRANSPORTATION PASSES:
Europe is rightly known for quality public transportation. Many cities offer comprehensive transportation passes. Many city passes include free entry to principal attractions. Intercity rail provides excellent long-distance express trains frequently across Europe. National and regional rail networks are good to excellent throughout western Europe. Regional, national, and continental rail passes are available. Service can be so reliable, fast, and pervasive that rail passes are recommended even for many rural European destinations.
HOW TO BUILD, PRICE, AND BOOK YOUR TRIP —
Contact HOME AT FIRST: (800) 523-5842 (toll-free USA & Canada) • +1 610 543 4348 (worldwide) • info@homeatfirst.com