Featured Travel Bargains —
•

LONDON & ENGLAND:

Save 26% ($739 per person) for 1-week, full-package travel to

London & 4 regions of England

for

October & November 2023

.
•

PARIS:

Save up to 23.4% ($805) below 2023 rates for 1-week, full-package travel for

springtime in Paris

, France:

late-March thru mid-May 2024

.
•

THE HOLIDAYS:

Save up to 30% ($934/prs) for 1-week, full-package travel during the

2023 Holiday Season

to

London, Dublin, or Stockholm

.
•

NEW!

Our Annual Early-Bird Special

. Book & Pay
by 31OCT23
for

2024 travel (JAN-AUG) to most destinations in the British Isles & Europe

and pay guaranteed 2023 prices. Get first-choice availability & avoid 2024 price increases!
Realizing Your International Travel Dreams —
Home At First makes travel dreams come true with high-quality, excellent-value,
full-service, personalized, custom, independent, international travel planning.
Your journey begins in the immense sky.
Over the vast ocean, you sleep
high above the storm.
SIX STEPS

TO MAKING YOUR Custom, INDEPENDENT, international Travel DREAMS COME TRUE —
1. DREAM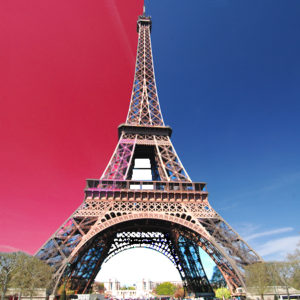 Do you dream of custom, independent, international travel?
• Maybe stories you have read or movies you have seen have inspired you.
• Or, maybe tracing family roots is your ambition.
• Or, maybe music, theater, or sports are your focused goals.
Whatever your reasons to travel overseas, your travel dreams can come true. This is where the travel experts at Home At First come in.
2. DESIGN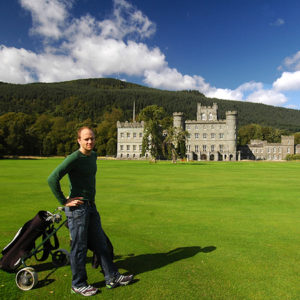 Tell us your custom, independent, international travel dreams. We design a free trip proposal for you, with all the right flights, lodgings, & ground transport you need to turn your custom, independent, international travel dreams into realities. When you accept your personalized trip design, send us your deposit payment. Then we arrange all the elements to make your dream trip come to life.
3. DAYDREAM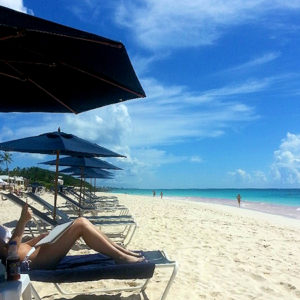 Read & daydream about your trip! Before your trip begins you receive a comprehensive guidebook keyed for your destinations. Thirty days prior to your departure you receive all necessary trip documents (tickets, vouchers, passes) plus detailed arrival information, including your overseas addresses, contact information for your lodgings and your hosts, and specific meeting plans for arrival day.
4. DEPART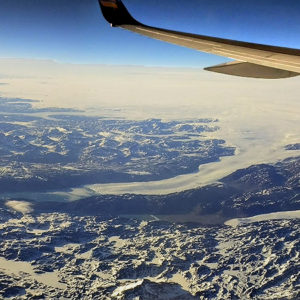 Departure Day. Check-in and Security and two hours of Waiting-to-Board (sorry). Then the big bird soars, and the wise flier snores. Too soon breakfast interrupts rudely, signifying the approaching landing. Terra Incognito appears out the cabin window. A new world appears as if out of your airplane slumber. Dreams begin to transform into first impressions, but not yet hardened enough to be considered realities.
5. DECOMPRESS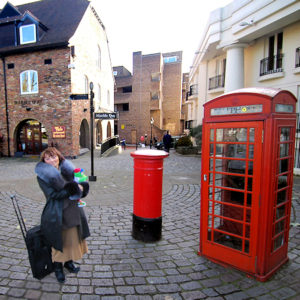 Arrival Day. In some prearranged way — train, bus, taxi, rental car — you find your foggy way to your first night's lodging. Bed's invitation wrestles with your curiosity to explore, and bed mostly wins, at least for a couple of hours. You wake in a new place where you barely remember arriving. Time seems as fuzzy as your mind is groggy. You are hungry. Your first meal will help reestablish order. Relaxation begins, and Peace happens.
6. DISCOVER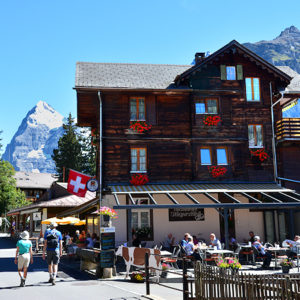 Your custom, independent, international travel dream begins. A new morning — the first day of your new life. Take a walk. Eat a fresh pastry with a reassuring coffee or a change-up tea. Watch & listen closely. Hear strange language: even English words now sound foreign. Observe all around you. Dare to speak, to order, to shop. Can you find your way home? Home. Your new home. Comfortable. Roomy. You're Home At First.
FIND YOUR CUSTOM, INDEPENDENT, INTERNATIONAL TRAVEL DREAM DESTINATION HERE:
Home At First

Destinations
Our World of Custom, Independent, International Travel
Featuring Quality Hosted Lodgings in a large number of set destinations.
• 1-Week Full Packages • Ground Arrangements Only • Lodging Only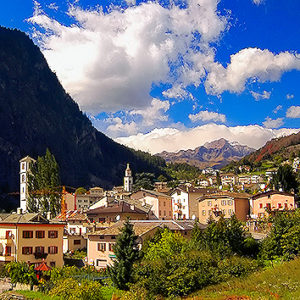 Do you have a unique travel goal for Europe? Home At First researches and custom-plans individual itineraries to your specific dream destinations, with all the lodgings, flights, and ground transportation needed to accomplish your goals.
WE CUSTOM-PLAN DREAM TRIPS TO:
•

England

•

Scotland

•

Wales

•

Ireland

•

Isle of Man
•

Austria

•

France

•

Germany

•

Greece

•

Italy
•

Netherlands

•

Portugal

•

Spain

•

Switzerland


•

Iceland

•

Denmark

•

Finland

•

Norway

•

Sweden
d
A Letter from Home…
2023 Travel Specials for Autumn & the Holidays.
Plus: Announcing the Early-Bird Special for 2024.
Suddenly it's September and summer 2023 is morphing into autumn, a favored travel time for many of you, offering cooler temperatures and fewer crowds. We, too, are particularly fond of fall travel: it maximizes our chances of intimately experiencing our destination, and of finding peace and relaxation away from the complexities and social upheaval of life in the States. If you haven't yet satisfied your urge to travel, we continue to offer September/October 2023 travel to England: London, Cornwall (the West Country), the Cotswolds, the Lake District, and North Yorkshire & the Yorkshire Dales. Remarkably, while hot & crowded Mediterranean Europe has experienced a banner year, Britain & Ireland remain under-visited during 2023. England has decided to keep its prices low for autumn: certainly a prime-time for visitors. The soft light and warm days of harvest-season England may be experienced at a 26% savings via Home At First's "London & England Special".
International Holiday Season travel gains popularity every year. The trend reflects the attractiveness of Christmas shopping overseas, experiencing different Holiday customs in a foreign culture, and avoiding some of the stresses of the Holidays at home. Plus, for some, travel to a destination that offers a strong likelihood for a white Christmas provides once-in-a-lifetime dream fulfillment. Our current "2023 Holidays Special" offers almost 30% off travel to your choice of atmospheric Dublin, Ireland, enchantingly festive London, or (usually) snowy and traditionally Christmassy Stockholm, Sweden.
If September has us looking forward to traveling during autumn and the Holidays, it also has us gearing up for the start of the new travel year that follows. Traditionally, the transition from the current year to the next begins with the announcement of Home At First's annual "Early-Bird Special", now appearing on this page. The Early-Bird gives regular Home At First travelers first crack at placing reservations for the year to come (2024) and paying only guaranteed prices from the current year (2023), thereby avoiding any prices increases to come. As a win-win proposition the Early-Bird Special is hard to beat; it's no surprise that is by far our most popular "special" every year.
The 2024 Early-Bird Special applies to most Home At First destinations in the British Isles and Europe, but not to Paris, France, Denmark, Norway, or Sweden (nor to Bermuda or New Zealand) as of now. Scandinavia traditionally avoids lowering prices to get advance sales. The 2024 Summer Olympics has Paris prices after May skyrocketing. However, Paris is currently offering a very substantial "Springtime in Paris Special" that is guaranteed to beat published 2023 prices by nearly 25%.
Looking back, 2023 has been a largely positive year for international travel, despite the highly-publicized heat waves, wildfires, and overcrowding that have affected several Mediterranean destinations. These same destinations should provide comfortable climates, fewer crowds, and sincere welcomes from late-September until the summer returns in June, 2024. France, Italy and Portugal, especially, among Home At First destinations, are at their temperate, welcoming best during the autumn and spring months. If 2023's press reports put you off travel to southern Europe from June through August, watch for future special for spring and fall travel to these destinations at their prime visiting times.
Opportunities come and go. Here at Home At First, we endeavor to spot great opportunities for making your travel dreams come true. All this while providing major savings you can put to use at home and for subsequent travel. Stay informed. Your next great travel experience may come to you as a result of a Home At First Travel Bargain Alert. Sign up for these e-mail alerts, and don't miss future opportunities of your lifetime.
And, as always, if you are thinking of traveling overseas in 2023 or 2024, contact us whether or not your chosen destination is affected by a Current Travel Bargain. Ask us for a free trip proposal with an "Instant Discount" quote. We'll research the best current airfares. If there are sale fares available, we will propose your trip using the lowest fare available.
Importantly, traveling well and saving money start with a phone call or email to Home At First.
— Ron Fahnestock, Editor
Sign up for

Travel Bargain

Alerts!
  We'll send you breaking news of special bargains for custom, independent, international travel to your favorite Home At First destinations — like the ones in the right-hand column. Notices come as we discover them — approximately monthly — and typically offer savings of 17-30% off full-packages with flights, lodgings, and land transportation.
FIND OUR BEST VALUES HERE:
4 OUTSTANDING DEALS
FOR CUSTOM, INDEPENDENT, INTERNATIONAL TRAVEL DURING 2023 & 2024!
• LONDON & ENGLAND – AUTUMN 2023
• DUBLIN, LONDON, or STOCKHOLM for the 2023 HOLIDAYS
Quick! Before the summer heat and Olympic crowds.
IN THE SPRING
TRAVEL 22MAR24 – 18MAY24
7-Day Independent Full Package:
INCLUDED IN THE INDEPENDENT FULL PACKAGE:
• 7 Nights Centrally-Located Paris Apartment
• Excellent, attentive, English-speaking hosts
• Parisian public transportation pass
• A Detailed Printed Guide geared for your trip

OFFER EXTENDED!
BOOK BY OCTOBER 3, 2023
• Friday Departures 22MAR24 –10MAY24
SAVE 23.4%! SAVE $805/prs!
$2,636
PER PERSON DOUBLE OCCUPANCY
NOW BOOK INTO AUGUST!
OUR ANNUAL
WINTER • SPRING • SUMMER
TRAVEL JANUARY – AUGUST 2024
Travel in 2024 for Guaranteed 2023 Rates!
• Friday Departures 13JAN-16AUG, 2024
7-Day Independent Full Packages
to Home At First Destinations in:
• THE BRITISH ISLES: London, England, Ireland, Scotland, Wales
• EUROPE: Iceland, Italy, Portugal, Switzerland
PACKAGES INCLUDE: Independent Travel with Round-Trip Transatlantic Flights + Inn/Hotel or Apartment Lodgings with English-speaking hosting + City TransPass, RailPass, or Car Rental + Dedicated Guidebook for your Selected Destination(s)
To Lock in Guaranteed 2023 Rates for your 2024 Travel, you must
BOOK & PAY BY OCTOBER 31, 2023
Book Now to Get the Best Selection of 2024 Dates & Locations and to Avoid any Price Increases for 2024 Travel!
2024 EARLY-BIRD SPECIAL DETAILS
HURRY! LAST WEEKS!
TRAVEL 20OCT23 – 24NOV23
7-Day Independent Travel Full Packages to:
CHOOSE FROM
• Independent Travel with Transatlantic Flights
• Central London Apartments near Tower Bridge
• London Transport Pass Included
OR 4 DESTINATIONS IN:
• Independent Travel with Transatlantic Flights
• Cottages in Cornwall, the Cotswolds, the Lake District, & North Yorkshire & the Dales
• 1-Week Car Rental Included
AUTUMN SPECIAL!
• Departures — 20OCT–17NOV 2023
$AVE UP TO 26% – $739/person!
SUPER PRICE!
$2,095
PER PERSON DOUBLE OCCUPANCY
BOOK BY OCTOBER 6, 2023
Have you ever daydreamed about celebrating The Holidays in another country, learning different customs, visiting traditional Christmas markets, tasting new holiday treats, shopping for unique gifts, attending services in local churches or cathedrals, joining in welcoming festivities? This year may be your best opportunity!
The 2023 Holidays
CHOOSE 1 of THESE 3 FESTIVE CITIES:
• DUBLIN, IRELAND (traditional & contemporary)
• LONDON, ENGLAND (shopping, theatre, funfairs)
• STOCKHOLM, SWEDEN (chance for white Christmas!)
Independent Full-Package Travel with Transatlantic Flights + Apartment Lodgings (London or Dublin) or Small, Charming Hotels/Inns in Stockholm. City TransPasses for urban transit in each city.
TRAVEL 12DEC 2023 – 05JAN 2024
Tues/Weds/Thurs Departures 12–28DEC23
SPACE VERY LIMITED!
BOOK BY OCTOBER 3, 2023
SAVE UP TO 29.8% ($934/prs!)
$2,197
PER PERSON DOUBLE OCCUPANCY
HOW TO BUILD, PRICE, & BOOK YOUR CUSTOM, INDEPENDENT, INTERNATIONAL TRAVEL —
Contact HOME AT FIRST: (800) 523-5842 (toll-free USA & Canada) • +1 610 543 4348 (worldwide) • info@homeatfirst.com