Realizing Your International Travel Dreams —
Your journey begins in the immense sky.
Over the vast ocean, you sleep
high above the storm.
SIX STEPS TO MAKING YOUR DREAM TRIP COME TRUE —
1. DREAM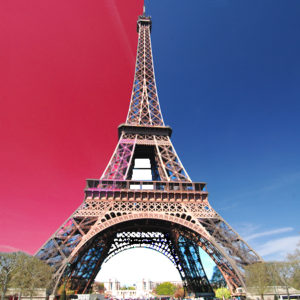 Do you dream of international travel?
• Maybe stories you have read or movies you have seen have inspired you.
• Maybe tracing family roots is your ambition.
• Maybe music, theater, or sports are your focused goals.
Whatever your reasons to travel overseas, your international travel dreams can come true. This is where the travel experts at Home At First come in.
2. dESIGN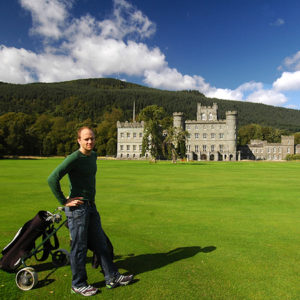 Tell us your travel dreams. We design a free trip proposal for you, with all the right flights, lodgings, & ground transport you need to turn your international travel dreams into realities, efficiently and economically. Only when you accept your personalized trip design is your deposit payment due. Once your deposit is received, we put in place all the arrangements to make your dream trip come to life.
3. dAYDREAM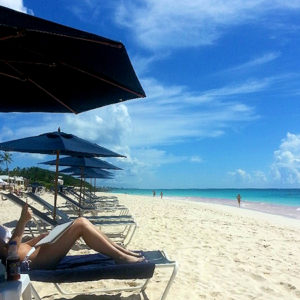 Read & daydream about your trip! Before your trip begins you receive a comprehensive guidebook keyed for your destinations. Thirty days prior to your departure you receive all necessary trip documents (tickets, vouchers, passes) plus detailed arrival information, including your overseas addresses, contact information for your lodgings and your hosts, and specific meeting plans for arrival day.
4. dEPART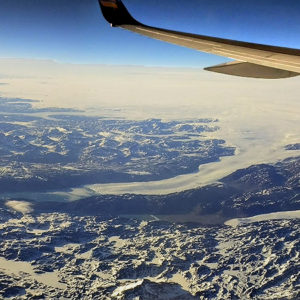 Departure Day. Check-in and Security and two hours of Waiting-to-Board (sorry). Then the big bird soars. The wise flier snores. Too soon breakfast interrupts rudely, signifying the approaching landing. Terra Incognita appears out the cabin window. A new world appears as if out of your airplane slumber. Dreams begin to transform into first impressions, not hardened enough at first to be considered realities.
5. dECOMPRESS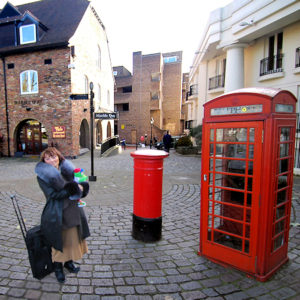 Arrival Day. In some prearranged way — train, bus, taxi, rental car — you find your foggy way to your first night's lodging. Bed's invitation wrestles with your curiosity to explore. Bed mostly wins, at least for a couple of hours. You wake in a new place where you barely remember arriving. Time seems as fuzzy as your mind is groggy. You are hungry. Your first meal will help reestablish order. Relaxation begins. Peace happens.
6. dISCOVER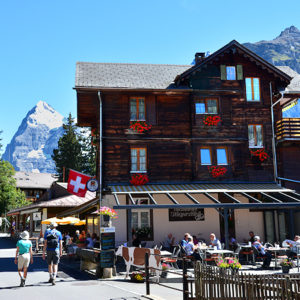 Your International Travel Dream Begins. A new morning — the first day of your new life. Take a walk. Eat a fresh pastry with a reassuring coffee or a change-up tea. Watch closely. Listen even more closely. Hear strange language: familiar words now sound foreign. Observe all around you. Dare to speak, to order, to shop. Can you find your way home? Home. Your new home. Comfortable. Roomy. You're Home At First.
FIND YOUR DREAM TRIP HERE:
Home At First

Destinations
around the World
Featuring Quality Hosted Lodgings
Sign up for

Travel Bargain

Alerts!
We'll send you breaking news of special bargains for international travel to your favorite Home At First destinations — like the ones in the right-hand column. Notices come as we discover them — approximately monthly — and typically offer savings of 17-30% off full-packages with flights, lodgings, & land transportation.
FIND OUR BEST VALUES HERE:
Current Travel
Bargains
DEALS & SPECIAL OFFERS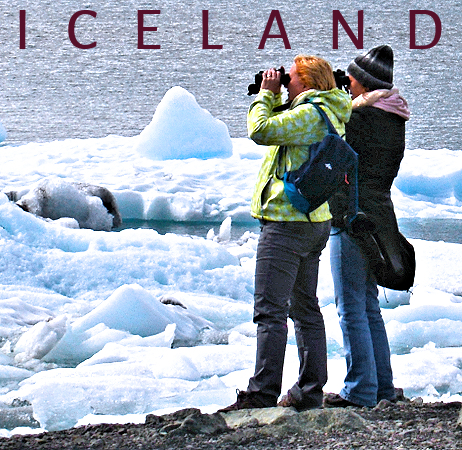 EXPLORE
SPRING-SUMMER-FALL 2021 SALE
BOOK BY MAY 25, 2021
— LATE-SPRING & SUMMER —
• TRAVEL 2JUN21 – 22AUG21
$AVE UP TO 21% – $508/person!
$1,961
PRICE PER PERSON DOUBLE OCCUPANCY
Special low rate up to 20.58% below our official,
published 2021 Summer prices to Iceland.
— LATE-SUMMER & FALL —
• TRAVEL 23AUG21 – 31OCT21
$AVE UP TO 25% – $558/person!
$1,694
PRICE PER PERSON DOUBLE OCCUPANCY
Special low rate up to 24.78% below our official,
published 2021 Spring-Fall prices to Iceland.
7-Day Full-Package Self-Driving
Tour Around Iceland with
Flights + Lodgings + Rental Car
FULL PACKAGE INCLUDES:
• FLIGHTS from JFK or BOS. Flights from all other USA & Canada airports available at extra cost. Please inquire.
• AIRPORT BUS TRANSFER to Reykjavik hotel arrival day.
• 7 NIGHTS LODGING with breakfast in Icelandic inns.
• 5 DAYS CAR RENTAL: includes taxes, unlimited mileage, & liability insurance coverage. Pick-up in Reykjavik city; drop-off at Keflavik Airport.
If you wish a more leisurely trip with more time for activities en route around Iceland, you can
ADD 3 NIGHTS LODGING & CAR FOR:
$704
PRICE PER PERSON DOUBLE OCCUPANCY
A Letter from Home…
International Travel is re-emerging. To our many travelers, that means Home At First is back. Thank you for that. But, we never really left. Like many of you we have been holding our collective breath, hunkered down in our home-offices, trying to keep up with the latest health recommendations and government assistance programs. We have been living a lifeboat existence, carefully measuring and dividing resources, and focusing less on missing the realities of 2019 than on imagining what 2021, 2022, and 2023 may look like.
That requires some educated guesswork. We guessed this the ideal time to make some crucial changes. We have built a new website. You are reading it, and we hope you like it. In some ways it has more: more photos, more specifics about lodgings, things to see & do, and more about getting around our many destinations. In some ways it has less: fewer human-interest stories and suggested day-trip itineraries, and no more golf course guide. The new website's presentation is bigger and broader on PC screens & laptops, and the proper size for smart phone and tablet screens. We have tried to make the new site compact, efficient, well-illustrated, and easy to use. But there is still no e-commerce. We simply do not wish to let anyone buy from us without first talking with us about their travel dreams. A positive discussion between an informed buyer and a knowledgeable seller always helps optimize the design of any travel package. If that idea is old-fashioned, so is our continued commitment to be non-invasive. As far as we know, the new website only collects "cookies" on the four forms found on the site, and only then to help you reconnect with us on subsequent visits.
The website is not the only major new development at Home At First. We have upgraded our computers with hardware and software changes that will make us more efficient at managing the complexities of planning customized travel to many different destinations. Complimenting this upgrade is the installation of a state-of-the-art computerized accounting system. We have smart new office systems, a shiny new website, and a full menu of destinations open or expected to open in the coming weeks and months. We are ready for you.
If you are like us, you have been waiting for this moment to come. The great re-opening of international travel is beginning. We expect the re-opening to accelerate as the weather warms. But it's not about the weather. It's all about the near-miracle of the vaccinations scientists have developed during the last year. The vaccinated will be able to safely resume many aspects of life that have been dangerously life-threatening over the last 15 months. The vaccinated are becoming welcome in countries around the world. The vaccinated will jumpstart the economic recovery. The vaccinated will lead us into the future, a future with less fear, less disease and death. That future is beginning now. Revitalized international travel is one of its first achievements.
But the pandemic still rages in many parts of the world. Have compassion. Heed the advice of the scientists: wear your masks wherever & whenever appropriate. And get vaccinated – it leads to the realization of your international travel dreams.
— Ron Fahnestock
Editor
HOW TO BUILD, PRICE, AND BOOK YOUR TRIP —
Contact HOME AT FIRST: (800) 523-5842 (toll-free USA & Canada) • +1 610 543 4348 (worldwide) • info@homeatfirst.com