Featured Current Travel Bargains —
Realizing Your International Travel Dreams —
Home At First makes travel dreams come true with high-quality, excellent-value,
full-service, personalized, custom, independent, international travel planning.
Your journey begins in the immense sky.
Over the vast ocean, you sleep
high above the storm.
SIX STEPS

TO MAKING YOUR Custom, INDEPENDENT, international Travel DREAMS COME TRUE —
1. DREAM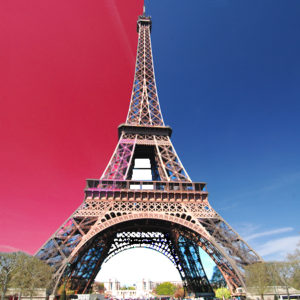 Do you dream of custom, independent, international travel?
• Maybe stories you have read or movies you have seen have inspired you.
• Or, maybe tracing family roots is your ambition.
• Or, maybe music, theater, or sports are your focused goals.
Whatever your reasons to travel overseas, your travel dreams can come true. This is where the travel experts at Home At First come in.
2. DESIGN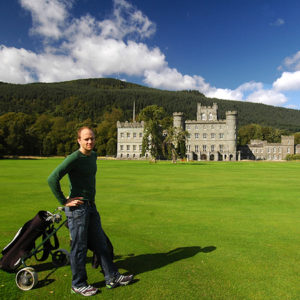 Tell us your custom, independent, international travel dreams. We design a free trip proposal for you, with all the right flights, lodgings, & ground transport you need to turn your custom, independent, international travel dreams into realities. When you accept your personalized trip design, send us your deposit payment. Then we arrange all the elements to make your dream trip come to life.
3. DAYDREAM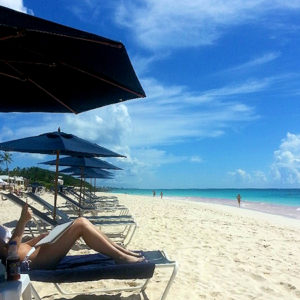 Read & daydream about your trip! Before your trip begins you receive a comprehensive guidebook keyed for your destinations. Thirty days prior to your departure you receive all necessary trip documents (tickets, vouchers, passes) plus detailed arrival information, including your overseas addresses, contact information for your lodgings and your hosts, and specific meeting plans for arrival day.
4. DEPART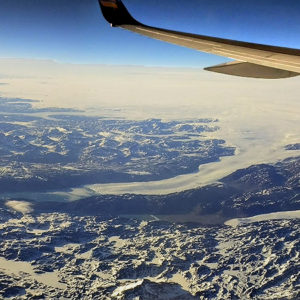 Departure Day. Check-in and Security and two hours of Waiting-to-Board (sorry). Then the big bird soars, and the wise flier snores. Too soon breakfast interrupts rudely, signifying the approaching landing. Terra Incognito appears out the cabin window. A new world appears as if out of your airplane slumber. Dreams begin to transform into first impressions, but not yet hardened enough to be considered realities.
5. DECOMPRESS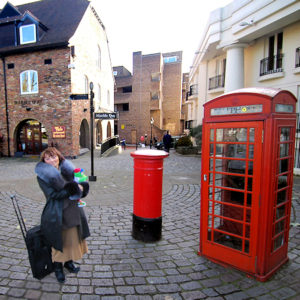 Arrival Day. In some prearranged way — train, bus, taxi, rental car — you find your foggy way to your first night's lodging. Bed's invitation wrestles with your curiosity to explore, and bed mostly wins, at least for a couple of hours. You wake in a new place where you barely remember arriving. Time seems as fuzzy as your mind is groggy. You are hungry. Your first meal will help reestablish order. Relaxation begins, and Peace happens.
6. DISCOVER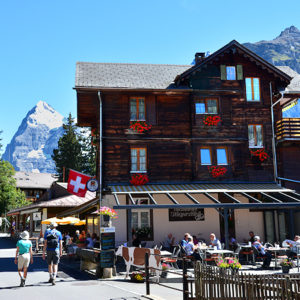 Your custom, independent, international travel dream begins. A new morning — the first day of your new life. Take a walk. Eat a fresh pastry with a reassuring coffee or a change-up tea. Watch & listen closely. Hear strange language: even English words now sound foreign. Observe all around you. Dare to speak, to order, to shop. Can you find your way home? Home. Your new home. Comfortable. Roomy. You're Home At First.
FIND YOUR CUSTOM, INDEPENDENT, INTERNATIONAL TRAVEL DREAM DESTINATION HERE:
Home At First

Destinations
Our World of Custom, Independent, International Travel
Featuring Quality Hosted Lodgings in a large number of set destinations.
• 1-Week Full Packages • Ground Arrangements Only • Lodging Only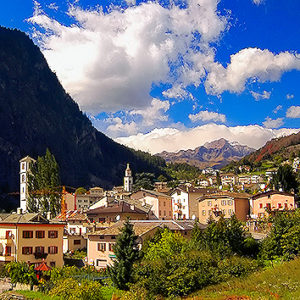 Do you have a unique travel goal for Europe? Home At First researches and custom-plans individual itineraries to your specific dream destinations, with all the lodgings, flights, and ground transportation needed to accomplish your goals.
WE CUSTOM-PLAN DREAM TRIPS TO:
•

England

•

Scotland

•

Wales

•

Ireland

•

Isle of Man
•

Austria

•

France

•

Germany

•

Greece

•

Italy
•

Netherlands

•

Portugal

•

Spain

•

Switzerland


•

Iceland

•

Denmark

•

Finland

•

Norway

•

Sweden
d
A Letter from Home…
2024 Travel Programs & Prices Announced, along with 4 Spring Specials. Plus: a new theme for the new year: "Life Simplified".
November is here and with it 2024 has begun with the publication of Home At First programs, prices, and details for the coming year. As expected, prices for 2024 are up noticeably, due primarily to increased airfares and decreased dollar strength. Home At First's commitment to keeping international travel affordable remains firm: we believe our published prices are industry leaders, and our Travel Bargains are real bargains. Unless you are flying for free you cannot match our one-week full-package prices by piecing together your own trip plans.
Independent, International Travel, Simplified.
We anoint 2024 with a theme we believe fundamental to Home At First travelers, and the motivation behind independent, international travel: "Life, Simplified."
What's this all about?
Modern life bombards our senses with a daily diet of stresses — health, financial, political, and more — as we attempt to navigate across a minefield of electronic distractions, social obligations, career demands, and family & social obligations.
For for many people travel offers a way to temporarily leave our most-of-the-time existence and take up residence in a life we would like to lead, a life optimized, a life simplified.
We spend our lives searching for our happy places, where our interests are piqued, our relationships renewed, our energies invigorated, places where our numbed senses — paralyzed by the stresses of everyday life — reawaken with the thrill of discovery.
Travel is our purposeful search for happy places. We take the minimum with us: a few clothes, almost no food or drink, only basic medications. Half of us take mandatory make-up. Most of us — and this only for the past 25-30 years — bring one or more electronic lifelines (phone/camera with/without laptop). Otherwise, we abandon much of our lives: our cars, our houses/apartments, our work schedules, our hobbies, our shopping rituals, our social circles, and we deregulate our religious practices, eating habits, TV watching, & our sleep timing.
In place of these vacated routines travel fills the vacuum, and does so according to whim, impulse, curiosity, instinct, and native urge. When traveling, we sleep, eat, drink, and bathe not according to the rigid schedules of our real lives, but only when we physically must or when we casually want. Almost nothing is done by rote repetition.
Nearly everything is new, unfamiliar, and interesting, as when we were children or young adults just starting out. And our attention to the details of this newness brings us alive. Food tastes bigger; smells are more intense; colors appear more vibrant; new sounds command our attention as new sights turn our heads and demand focus. Even the tactile requires careful inspection: the feel of leather, of fabric, of stone, of wood. We are suddenly in Wonderland where even things apparently similar are markedly different and draw us to them.
Overwhelmed with newness, travelers have little time for complexity. When green is suddenly greener, water sweet, morning dew bejeweled, and lingering evening light soft, there's no time for incestuous political squabbles on TV, the neighbor's dog on the lawn (again), rushing to the drugstore before it closes, or getting that coveted 8AM tee-time. When everything is new/weird/attractive/confusing — from the language you hear (I wish I paid more attention in French class in high school), to the signage you don't understand (no parking? one-way? pedestrians only?), to the food that smells inviting but you're not so sure of (snails, goat, wild boar, horse, whale, reindeer), to tipping (yes? no? when? where?), to finding aspirin (you mean they don't sell aspirin over the counter in drugstores?!) — life becomes simple again.
Abroad, trial and error become the agents of learning. Failure often teaches as much or more than guessing correctly, and provides us with wonderfully amusing stories back in the normal world. But we must not be timid. We must dare to fail. Not only do we learn new things from our failures, but we learn the humorous humility we may lack back in the normal world. We are become children. We are free of many of the constraints of adulthood. We are not Romans. But we can recognize their legacy in our surroundings. And, perhaps, in ourselves.
Travelers – even the well-healed – are not entitled. They are visitors, welcome because they themselves can be interesting, and (more importantly) because they help support the local community. When they are ugly-Americans, when they are Karens, they are unwelcome regardless of their money. Many Americans carry too much luggage when they travel. That's needless, perhaps, but eminently forgivable. These folk are welcome. Some Americans carry too much baggage – especially self-promoting financial & political baggage. That's needless and off-putting. These folk should stay home until they learn humility & curiosity, which for them may be unlearnable.
Travel isn't an idealized experience devoid of negatives. There are pitfalls large enough to sail a cruise ship into. Those expecting perfection when traveling must be especially disappointed with their normal lives. Lots can go wrong when traveling — with the weather, with transportation, with one's health, with reservations, with directions, with misunderstanding languages, signs, and symbols. Travelers can be disappointed when things don't go as planned or even as hoped. But such disappointments should be taken with grains of salt. And salt happens. The real disappointments that can occur are when travelers do not experience the delight of the new, the euphoria of the different, and the fresh start joy of living simply.
Living Simply for Less: Example #1 —
The countries of Scandinavia always rank at the top of annual "world's happiest" lists. It is no coincidence that many Scandinavians practice relaxed lifestyles dedicated to life's simple pleasures. Happily, Home At First is offering a terrific sale for travel to the capital cities of Copenhagen, Oslo, and Stockholm during April & May, 2024. The "Springtime in Scandinavia Special" beats our just-announced 2024 prices by almost 37%. This means saving more than $1,200 per person while discovering the simple joys of hygge, koselig, and fika in three capital cities of minimalist style, relaxed/elegant fashion, and inspired Nordic cuisine.
Living Simply for Less: Example #2 —
Another Home At First Current Travel Bargain offers springtime travel to Iceland (late-March into June, 2024) at a big savings: 28% off full-package weeks. Like their Scandinavian relatives, many Icelanders practice the relaxed lifestyle based on the enjoyment of simple pleasures. The coming Icelandic spring — the period between the end of the Northern Lights months and the arrival of Iceland's nearly-midnight-sun — might not appear familiar. Iceland's otherworldly landscape amazes at all times of year. But its low-key lifestyle — keyed around outdoor adventures, natural spas, books, film, humor, live music, and farm- & ocean-fresh food — makes visitors feel right at home. See our "Iceland Spring Special" to unpack the details.
Opportunities come and go. Here at Home At First, we endeavor to spot great opportunities for making your travel dreams come true. All this while providing major savings you can put to use at home and for subsequent travel. Stay informed. Your next great travel experience may come to you as a result of a Home At First Travel Bargain Alert. Sign up for these e-mail alerts, and don't miss future opportunities of your lifetime.
And, as always, if you are thinking of traveling overseas in 2024, contact us whether or not your chosen destination is affected by a Current Travel Bargain. Ask us for a free trip proposal with an "Instant Discount" quote. We'll research the best current airfares. If there are sale fares available, we will propose your trip using the lowest fare available.
Importantly, traveling well & saving money start with a phone call or email to Home At First.
— Ron Fahnestock, Editor
Sign up for

Travel Bargain

Alerts!
  We'll send you breaking news of special bargains for custom, independent, international travel to your favorite Home At First destinations — like the ones in the right-hand column. Notices come as we discover them — approximately monthly — and typically offer savings of 17-30% off full-packages with flights, lodgings, and land transportation.
FIND OUR BEST VALUES HERE:
OUTSTANDING DEALS
FOR CUSTOM, INDEPENDENT,
INTERNATIONAL TRAVEL
DURING 2024!
• LONDON & ENGLAND – APRIL-JUNE 2024
A MAJOR 2024 SAVINGS EVENT –
SPRINGTIME COMES TO
TRAVEL 15APR24 – 25MAY24
— 7-Day Independent Full Package —
Visit 1 or 2 stylish capital cities during your spring break in Scandinavia. Choose from:
• Copenhagen, Denmark
• Oslo, Norway
• Stockholm, Sweden
INCLUDED IN THE INDEPENDENT FULL PACKAGE:
• 7 Total Nights Hotels/Inns in 1 or 2 of these Scandinavian capital cities: Copenhagen, Oslo, Stockholm.
• Round-Trip Flights USA to Scandinavia.
• City TransPasses for the city or cities of your choice.
• A Detailed Printed Guide geared for your trip.

OUR BEST SCANDINAVIA OFFER EVER!
BOOK BY DECEMBER 7, 2023
• Daily Departures 15APR24 –17MAY24
SAVE 36.75%! SAVE $1254/prs!
$2,158
PER PERSON DOUBLE OCCUPANCY
SPRING in SCANDINAVIA: DETAILS
Out of this world –
IN THE SPRING!
TRAVEL 20MAR24 – 04JUN24
7-Day Independent Full Package:
INCLUDED IN THE INDEPENDENT FULL PACKAGE:
• 7 Total Nights Hotels/Inns in Reykjavik + the Arctic North Coast or the Tectonic South Coat
• Round-Trip Flights USA to Reykjavik, Iceland
• Airport Transfer to Reykjavik city
• 5 Days of Car Rental
• A Detailed Printed Guide geared for your trip

GREAT NEW OFFER!
BOOK BY DECEMBER 7, 2023
• Daily Departures 20MAR24 –27MAY24
SAVE 28.2%! SAVE $875/prs!
$2,230
PER PERSON DOUBLE OCCUPANCY
SPRING in ICELAND: FULL DETAILS
EXCITING NEW OFFER!
PRIME-TIME ENGLAND!
TRAVEL APRIL 5 THRU JUNE 15 2024
7-Day Independent Travel Full Packages to:
CHOOSE FROM APARTMENTS IN CENTRAL
• Independent Travel with Transatlantic Flights
• Central London Apartments near Tower Bridge
• London Transport Pass Included
OR IN CLASSIC ENGLISH VILLAGES IN THE:
• Independent Travel with Transatlantic Flights
• Cottage Lodgings in England's classic Cotswolds
• 1-Week Car Rental Included
MID-SPRING SPECIAL!
• DEPART FRIDAYS — 5APR–10MAY 2024
$AVE UP TO 24% – $717/person!
GOOD DEAL!
$2,282
PER PERSON DOUBLE OCCUPANCY
LATE-SPRING SPECIAL!
• DEPART FRIDAYS — 17MAY–7JUN 2024
$AVE UP TO 29% – $984/person!
BETTER DEAL!
$2,408
PER PERSON DOUBLE OCCUPANCY
BOOK BY DECEMBER 22, 2023
LONDON/COTSWOLDS APR-JUNE DETAILS
SUPER NEW VALUE!
$AVE 32.8% – $975/person!
Experience the real Irish Spring!
25 MUST-DO ACTIVITIES IN IRELAND:
CHOOSE FROM 4 IRISH REGIONS:
• Central Ireland (Co. Clare & Co. Tipperary)
• Dublin (in the center of Ireland's capital)
• Northwest Ireland (Co. Donegal & Co. Sligo)
• Southwest Ireland (Co. Cork & Co. Kerry)
7-Day Independent Full Package:
Independent Fly/Drive Travel with Transatlantic Flights
+ Cottage/Apartment Lodgings + 1-Week Car Rental or Dublin TransPass
TRAVEL 15MAR – 25MAY 2024
Friday Departures 15MAR24 – 17MAY
PRICED UNDER $2000/prs!
BOOK BY DECEMBER 11, 2023
SAVE 32.8%! SAVE $975/prs!
$1,997
PER PERSON DOUBLE OCCUPANCY
HOW TO BUILD, PRICE, & BOOK YOUR CUSTOM, INDEPENDENT, INTERNATIONAL TRAVEL —
Contact HOME AT FIRST: (800) 523-5842 (toll-free USA & Canada) • +1 610 543 4348 (worldwide) • info@homeatfirst.com