Featured Travel Bargains —
  Save 22%-24% ($599-$690 per person) for travel to Ireland, England, and/or Iceland for the waning days of summer and the first half of autumn — a wonderful time to meet the locals while exploring their fascinating home islands.
Realizing Your International Travel Dreams —
Custom, Independent, International Travel from Home At First
Your journey begins in the immense sky.
Over the vast ocean, you sleep
high above the storm.
SIX STEPS

TO MAKING YOUR Custom, INDEPENDENT, international Travel DREAMS COME TRUE —
1. DREAM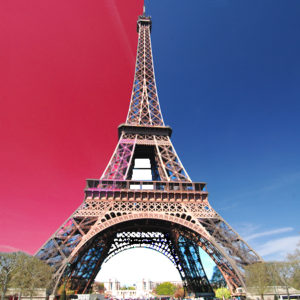 Do you dream of custom, independent, international travel?
• Maybe stories you have read or movies you have seen have inspired you.
• Or, maybe tracing family roots is your ambition.
• Or, maybe music, theater, or sports are your focused goals.
Whatever your reasons to travel overseas, your travel dreams can come true. This is where the travel experts at Home At First come in.
2. DESIGN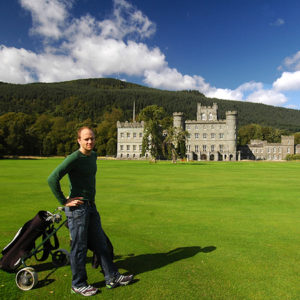 Tell us your custom, independent, international travel dreams. We design a free trip proposal for you, with all the right flights, lodgings, & ground transport you need to turn your custom, independent, international travel dreams into realities. When you accept your personalized trip design, send us your deposit payment. Then we arrange all the elements to make your dream trip come to life.
3. DAYDREAM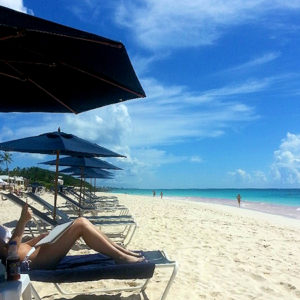 Read & daydream about your trip! Before your trip begins you receive a comprehensive guidebook keyed for your destinations. Thirty days prior to your departure you receive all necessary trip documents (tickets, vouchers, passes) plus detailed arrival information, including your overseas addresses, contact information for your lodgings and your hosts, and specific meeting plans for arrival day.
4. DEPART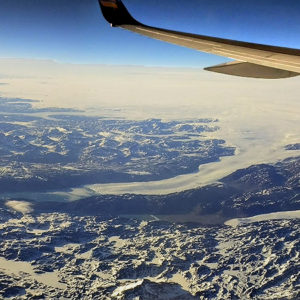 Departure Day. Check-in and Security and two hours of Waiting-to-Board (sorry). Then the big bird soars, and the wise flier snores. Too soon breakfast interrupts rudely, signifying the approaching landing. Terra Incognita appears out the cabin window. A new world appears as if out of your airplane slumber. Dreams begin to transform into first impressions, but not yet hardened enough to be considered realities.
5. DECOMPRESS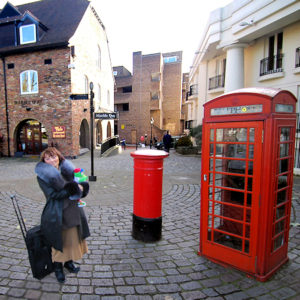 Arrival Day. In some prearranged way — train, bus, taxi, rental car — you find your foggy way to your first night's lodging. Bed's invitation wrestles with your curiosity to explore, and bed mostly wins, at least for a couple of hours. You wake in a new place where you barely remember arriving. Time seems as fuzzy as your mind is groggy. You are hungry. Your first meal will help reestablish order. Relaxation begins, and Peace happens.
6. DISCOVER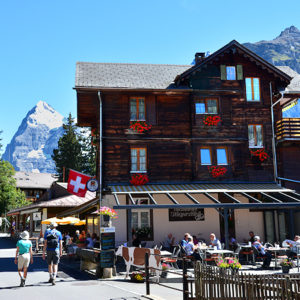 Your custom, independent, international travel dream begins. A new morning — the first day of your new life. Take a walk. Eat a fresh pastry with a reassuring coffee or a change-up tea. Watch & listen closely. Hear strange language: even English words now sound foreign. Observe all around you. Dare to speak, to order, to shop. Can you find your way home? Home. Your new home. Comfortable. Roomy. You're Home At First.
FIND YOUR CUSTOM, INDEPENDENT, INTERNATIONAL TRAVEL DREAM DESTINATION HERE:
Home At First

Destinations
Our World of Custom, Independent, International Travel
Featuring Quality Hosted Lodgings
A Letter from Home…
The Cost of International Travel: Rumors & Realities
By now you're probably spinning from the mixed predictions about the economy in general and the travel economy in particular. We certainly are. That's the bad news. But there is good news, too: if the predictions support inaction, the data encourage action. And the actions can be very positive. Here's what we mean —
The scary "R" word — Recession — has been predicted long and strong by so many pundits and insiders that we innocent bystanders can be forgiven for believing that the economy is deeply mired in depths of negative numbers.
But the data are mixed. US stock markets were in positive territory for the last quarter of 2022 and the first quarter of 2023. Employment is at or near all-time highs, although not in all industries. Right now it's Big Tech's turn to downsize its staff. Inflation — another very scary word — seems to be subsiding in most sectors, but not all. Gas has dropped by as much as 25% in most states, returning to pre-Covid levels in many places. Grocery prices have soared, and some — but by no means all — are now easing. In early 2023 egg prices were so high that hen fruit was being smuggled in from Mexico. And, with housing already in short supply, anti-inflation Fed interest rate increases have made buying or renting one's next home unreasonable to untenable in the current market.
Dire predictions had been made for the cost of heating homes this past winter, but the unaffordable price increases feared did not materialize here in America as well as in most of Europe. Similar projections of skyrocketing 2023 travel costs have – so far – needed to be revised. There are some notable jumps: Disney's parks raised ticket prices dramatically, raising the ire of families for whom a trip to Disney World or Land is an assumed right of passage. And the airlines, assuming increased post-Covid "revenge travel" demand and sky-high energy costs for 2023, have pegged their published transatlantic fares with increases we expect to see in the health-care industry or in higher education. The biggest airfare jumps have been applied to the expanded high season (now stretching one week shy of 4 months, May 16 to September 8), reflecting the dates between college graduations and the restart of school after Labor Day. The airlines are not alone. In most countries, hotel and rental car prices, anticipating a tsunami of demand in 2023, have jumped like the airfares. But because the transatlantic airfares you pay are likely the single largest item in any overseas trip you book, we (and you) watch them most carefully.
In travel, published fares are a kind of futures market, a kind of educated guessing and insider betting, but, like shelf prices at Walmart, published fares are always subject to change. In recent weeks we have begun to see airlines hedge their educated bets by announcing "sale fares" for spring and fall travel. This usually happens because seats aren't selling as quickly as expected in a competitive market when one or more airlines decide drop fares below the levels set by the so-called "flag carrier" of the destination. In France, the flag carrier is Air France. For Britain, think British Air. Lufthansa sets fares to Germany (and to Switzerland through its Swiss International Air Lines). And so on. Sometimes these rebellious sale fares remain one-offs, and soon die on the vine. But often in hotly contested markets, one airline's sale fare leads to most other carriers matching the drop. And, rarely, a sale fare can initiate a fare war, with the potential to severely damage one or more airline's profitability and future.
Here at Home At First we monitor the airfare marketplace as a kind of stock market. We watch for significant fare changes. We scan for value-priced airfares that can save our clients real money. We use these usually short-term airfare sales to create our Current Travel Bargains, and we publicize these on our website and via our Travel Bargain Alerts emails to subscribers. So far in 2023 we are seeing considerable volatility in the airfare markets for certain destinations, especially for England, Scotland, Wales, Ireland, Italy, Switzerland, Iceland, France, and Denmark. Changes — when they occur — come without notice. Scandinavia, in particular, likes to announce very short term sales with no notice. Such sales can last only a few days, not enough time for us to get the word out and expect a response in time to meet the sale deadline, making these sales a kind of bait-and-switch tactic.
Nevertheless, if you are thinking of traveling overseas in 2023, contact us whether or not your chosen destination is affected by a Current Travel Bargain. Ask us for a free trip proposal with an "Instant Discount" quote. We'll research the best current airfares, and if there are sale fares available, we will propose your trip using the lowest fare available.
You need not let published fares and the predictions of pundits scare you off. 2023 just might be the year you travel overseas for below-budget cost. Importantly, traveling well and saving money start with a phone call or email to Home At First.
— Ron Fahnestock, Editor
Sign up for

Travel Bargain

Alerts!
  We'll send you breaking news of special bargains for custom, independent, international travel to your favorite Home At First destinations — like the ones in the right-hand column. Notices come as we discover them — approximately monthly — and typically offer savings of 17-30% off full-packages with flights, lodgings, & land transportation.
FIND OUR BEST VALUES HERE:
OUTSTANDING DEALS
FOR CUSTOM, INDEPENDENT, INTERNATIONAL TRAVEL DURING 2023!
3 LATE-SUMMER/FALL SPECIALS:
• ICELAND • IRELAND • LONDON & ENGLAND
You have never experienced anyplace like this!
LATE-SUMMER & FALL IN
TRAVEL 12SEP23 – 3NOV23
7-Day Independent Fly/Drive Package:
CHOOSE 2 of 3 GREAT ICELANDIC LOCATIONS:
YOU GET REYKJAVIK: Iceland's capital & cultural center
PLUS EITHER—
• AKUREYRI: Iceland's scenic 2nd city; by the Arctic Circle
OR—
• SOUTH COAST: dense with glacial & volcanic wonders
INCLUDED IN THE INDEPENDENT FLY/DRIVE PACKAGE:
• 7 Nights Centrally-Located Small hotels/inns
• Excellent, attentive, English-speaking hosts
• Independent travel by rental car
• Amazing Scenery & the possibility of Northern Lights
• Icelandic Breakfast Smorgasbord Daily
• Arrival Transfer: Airport to Reykjavik Inn
• A Detailed Printed Guide geared for your trip

NEW OFFER!
BOOK BY JUNE 26, 2023
• Tu-Fr Departures 12SEP23 – 31OCT23
SAVE 23.6%! SAVE $690/prs!
$2,240
PER PERSON DOUBLE OCCUPANCY
EVEN BETTER VALUE!
Now $AVE 23.6% – $599/person!
END-OF-SUMMER & AUTUMN 2023 SPECIAL!
25 MUST-DO ACTIVITIES IN IRELAND:
CHOOSE FROM 4 IRISH REGIONS:
• Central Ireland (Co. Clare & Co. Tipperary)
• Dublin (in the center of Ireland's capital)
• Northwest Ireland (Co. Donegal & Co. Sligo)
• Southwest Ireland (Co. Cork & Co. Kerry)
7-Day Independent Full Package:
Independent Fly/Drive Travel with Transatlantic Flights
+ Cottage/Apartment Lodgings + 1-Week Car Rental or Dublin TransPass
TRAVEL 15SEP – 4NOV 2023
Friday Departures 15SEP23 – 27OCT23
EXTENDED OFFER!
BOOK BY JUNE 16, 2023
SAVE 23.6%! SAVE $599/prs!
$1,941
PER PERSON DOUBLE OCCUPANCY
STILL GOING STRONG!
BIG DEAL!
TRAVEL 8SEP23 – 04NOV23
7-Day Independent Travel Full Packages to:
CHOOSE FROM
• Independent Travel with Transatlantic Flights
• Central London Apartments near Tower Bridge
• London Transport Pass Included
OR 4 DESTINATIONS IN:
• Independent Travel with Transatlantic Flights
• Cottages in Cornwall, the Cotswolds, the Lake District, & North Yorkshire & the Dales
• 1-Week Car Rental Included
LATE-SUMMER &
AUTUMN SPECIAL!
• Departures — 8SEP–27OCT 2023
$AVE UP TO 22% – $624/person!
SUPER PRICE!
$2,210
PER PERSON DOUBLE OCCUPANCY
BOOK BY JUNE 23, 2023
HOW TO BUILD, PRICE, & BOOK YOUR CUSTOM, INDEPENDENT, INTERNATIONAL TRAVEL —
Contact HOME AT FIRST: (800) 523-5842 (toll-free USA & Canada) • +1 610 543 4348 (worldwide) • info@homeatfirst.com