Realizing Your International Travel Dreams —
Your journey begins in the immense sky.
Over the vast ocean, you sleep
high above the storm.
SIX STEPS TO MAKING YOUR DREAM TRIP COME TRUE —
1. DREAM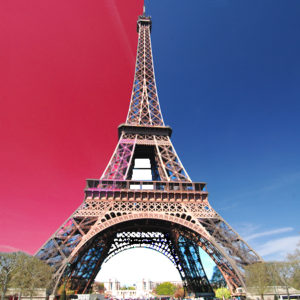 Do you dream of international travel?
• Maybe stories you have read or movies you have seen have inspired you.
• Maybe tracing family roots is your ambition.
• Maybe music, theater, or sports are your focused goals.
Whatever your reasons to travel overseas, your international travel dreams can come true. This is where the travel experts at Home At First come in.
2. dESIGN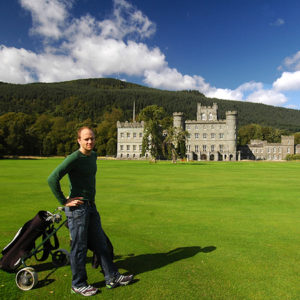 Tell us your travel dreams. We design a free trip proposal for you, with all the right flights, lodgings, & ground transport you need to turn your international travel dreams into realities, efficiently and economically. Only when you accept your personalized trip design is your deposit payment due. Once your deposit is received, we put in place all the arrangements to make your dream trip come to life.
3. dAYDREAM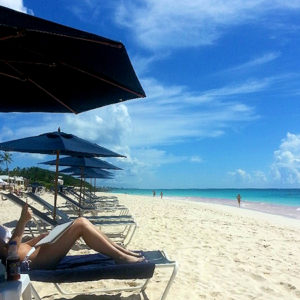 Read & daydream about your trip! Before your trip begins you receive a comprehensive guidebook keyed for your destinations. Thirty days prior to your departure you receive all necessary trip documents (tickets, vouchers, passes) plus detailed arrival information, including your overseas addresses, contact information for your lodgings and your hosts, and specific meeting plans for arrival day.
4. dEPART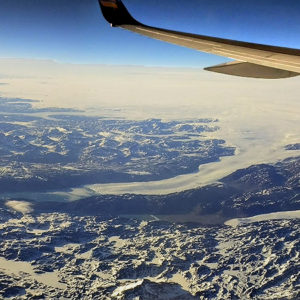 Departure Day. Check-in and Security and two hours of Waiting-to-Board (sorry). Then the big bird soars. The wise flier snores. Too soon breakfast interrupts rudely, signifying the approaching landing. Terra Incognita appears out the cabin window. A new world appears as if out of your airplane slumber. Dreams begin to transform into first impressions, not hardened enough at first to be considered realities.
5. dECOMPRESS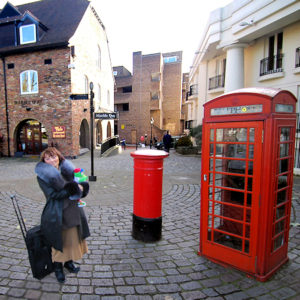 Arrival Day. In some prearranged way — train, bus, taxi, rental car — you find your foggy way to your first night's lodging. Bed's invitation wrestles with your curiosity to explore. Bed mostly wins, at least for a couple of hours. You wake in a new place where you barely remember arriving. Time seems as fuzzy as your mind is groggy. You are hungry. Your first meal will help reestablish order. Relaxation begins. Peace happens.
6. dISCOVER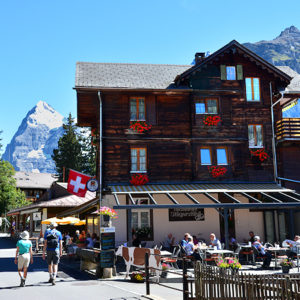 Your International Travel Dream Begins. A new morning — the first day of your new life. Take a walk. Eat a fresh pastry with a reassuring coffee or a change-up tea. Watch closely. Listen even more closely. Hear strange language: familiar words now sound foreign. Observe all around you. Dare to speak, to order, to shop. Can you find your way home? Home. Your new home. Comfortable. Roomy. You're Home At First.
FIND YOUR DREAM TRIP HERE:
Home At First

Destinations
around the World
Featuring Quality Hosted Lodgings
November in my soul…
November arrived with its usual post-Halloween sugar hangover. Here at Home At First November marks the official start of the new travel year with the announcement of our new prices, programs, and destinations for the coming 12 months. This website has been updated with the results of our preparations.
For many, November is the gray foreshadowing of winter — the dim, dreary month that must be endured between October's harvest festivals and December's glistening holidays. Not so at Home At First. This November we are daring to express cautious optimism that international travel for 2022 is coming back strong after nearly two years of the Covid-19 pandemic.
For many Home At First travelers, 2022's journeys begin with daydreams during November's darkness. Some of you will act on whims and choose 2022 destinations about which you may know very little: Ticino (Italian-Switzerland), Wales, Tipperary (Ireland), or southwest England's Cornish coast. Others will decide to pursue travel goals you have dreamt of for years: April in Paris; London for May's Chelsea Flower Show; Fjord Norway during the long days of mid-summer in June; hiking the Swiss Alps in August; tasting Tuscany's food and wine during the September grape harvest; or discovering the roots of western civilization on a Roman holiday at any time of year. Maybe you will elect to escape winter in Bermuda this year (2021/2022) or New Zealand a year from now in 2022/2023, or embrace winter in Iceland, Scotland, Scandinavia, or Switzerland. Or maybe you hope to escape the North American summer's heat and humidity exploring Scotland's Highlands or emerald Ireland: golf, castles, distilleries, mountains, coastlines, plus lots of lochs & loughs! (In either case, be sure to bring jackets and sweaters.)
Maybe you will start organizing an elaborate itinerary for the coming year. Maybe you will travel with a partner – shared experiences create special memories. Some of you will dare travel alone – there's a world of interesting people to meet en route. Others have grand plans of a group adventure with family or friends – perhaps marking a landmark anniversary or birthday. Regardless of the number of travelers or the complexity of itinerary, Home At First is ready to help plan your ideal trip. And November is an ideal time to begin the planning process. Contact us. Let's begin a conversation about your next dream trip.
In Moby Dick, when Melville's Ishmael recognizes his depression — "a damp, drizzly November in my soul," — he decides to change both lifestyle and location by going to sea and traveling the world. Daring to trade a bleak present for an unknown future, Ishmael departs on a great journey, an epic adventure that exposes him to the wide world, its humanity, and its mysteries. November is here again, and the world awaits your decision to dare a great journey in the months ahead, to experience adventures that disclose the wideness of the world, the commonality of its humanity, and its endless marvels. It's November – great journeys begin now.
— Ron Fahnestock, Editor
Sign up for

Travel Bargain

Alerts!
We'll send you breaking news of special bargains for international travel to your favorite Home At First destinations — like the ones in the right-hand column. Notices come as we discover them — approximately monthly — and typically offer savings of 17-30% off full-packages with flights, lodgings, & land transportation.
FIND OUR BEST VALUES HERE:
Current Travel
Bargains
4 OUTSTANDING DEALS
& SPECIAL OFFERS
FOR FULLY-VACCINATED
AMERICANS & CANADIANS
SPRINGTIME in ITALY!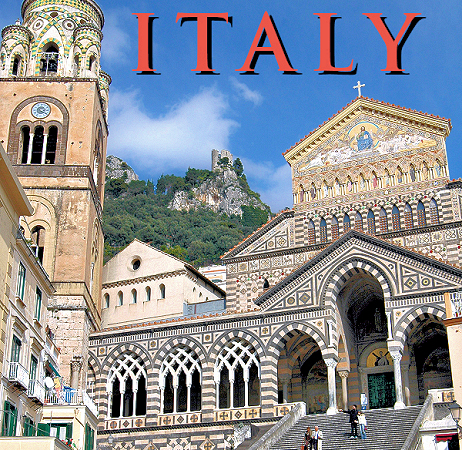 SPRING SALE: CHOOSE FROM 2
SPECTACULAR DESTINATIONS:
TRAVEL 26MAR22 – 4JUN22*
7-Day Full-Package
Independent Travel with R/T Flights
+ Transfers + Apartment Lodgings
NEW OFFER!
BOOK BY DECEMBER 13, 2021
• Depart Fridays 26MAR22 – 04JUN22
$AVE UP TO 24.3% – $612/person!
$1,910
PER PERSON DOUBLE OCCUPANCY
*For Easter Week April 15-23 add $275/prs
SPRING in ROME or AMALFI: DETAILS
EXPERIENCE ROME
WITHOUT THE CROWDS!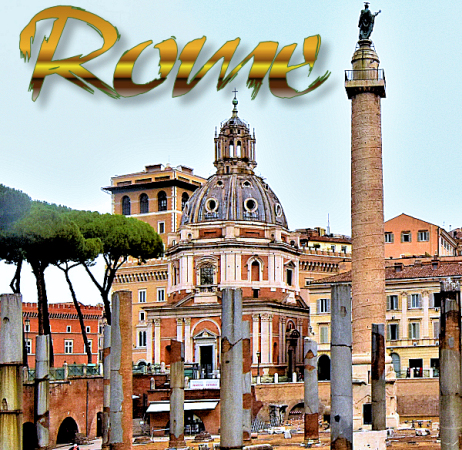 WINTER 2022 SALE
TRAVEL 7JAN22 to 25MAR22
7-Day Full-Package
Independent Travel with
R/T Flights + Apartment Lodgings
NEW OFFER!
BOOK BY DECEMBER 13, 2021
Daily Departures 7JAN22 – 15MAR22
• $AVE UP TO 23.6% – $526/person!
$1,699
PER PERSON DOUBLE OCCUPANCY
EXPLORE ICELAND!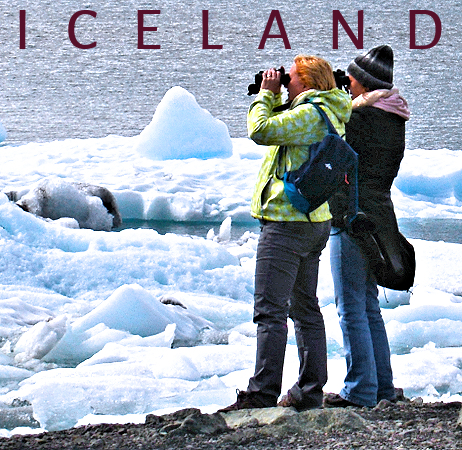 SPRING 2022 SALE
TRAVEL 26MAR22 – 5JUN22
7-Day Full-Package
Independent Fly/Drive Travel
Pre-Set Itinerary around Iceland with
R/T Flights + Rental Car + Lodgings:
Inns & Hotels in 4-5 Locations
NEW OFFER!
BOOK BY DECEMBER 14, 2021
• Depart Daily 26MAR22 – 5JUN22
$AVE UP TO 18% – $484/person!
$2,216
PER PERSON DOUBLE OCCUPANCY
Spring in the Alps!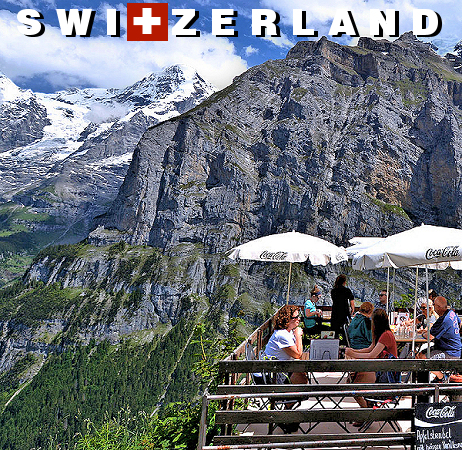 SPRING 2022 SALE
TRAVEL 29APR22 – 24JUN22
7-Day Full-Package
Independent Travel with
R/T Flights + Apartment Lodgings
+ 8-Day Swiss Travel Pass
2 LOCATIONS:
CHOOSE EITHER—
• AN ALPINE VILLAGE IN THE
BERNESE OBERLAND, or a
• LAKESIDE TOWN IN TICINO,
ITALIAN SWITZERLAND
NEW OFFER!
BOOK BY DECEMBER 10, 2021
• Depart Fridays 29APR22 – 24JUN22
$AVE UP TO 25% – $662/person!
$1,969*
PER PERSON DOUBLE OCCUPANCY
*For June 10, 17, & 24 Departures
add $198/prs, but save $795/prs!
SPRING IN THE ALPS: FULL DETAILS
A Letter from Home…
THE KEY TO ENDING THIS PANDEMIC: International travel is not a right. It is a privilege we believe Americans & Canadians even of modest means should be able to afford. Historically, wars, terrorism, and natural disasters have at times limited our ability to travel to certain destinations. Now, the plague of Covid-19 has placed limits on international travel. We should not be free to potentially add to the spread of the pandemic. Science has provided us with a passport for international travel that most destinations recognize as low-risk to them and to us: the vaccines accepted & approved as effective. They are the key, not only to permitting international travel to continue, but to ending this world-wide pandemic. If you are fully-vaccinated, you are a big part of the solution. Thank you for helping us all. Here at Home At First we look forward to helping you enjoy the great privilege of international travel.
— Ron Fahnestock, Editor
HOW TO BUILD, PRICE, AND BOOK YOUR TRIP —
Contact HOME AT FIRST: (800) 523-5842 (toll-free USA & Canada) • +1 610 543 4348 (worldwide) • info@homeatfirst.com