Realizing Your International Travel Dreams —
Custom, Independent, International Travel from Home At First
Your journey begins in the immense sky.
Over the vast ocean, you sleep
high above the storm.
Begin Your Dream Journey Here…
SIX STEPS

TO MAKING YOUR Custom, INDEPENDENT, international Travel DREAMS COME TRUE —
1. DREAM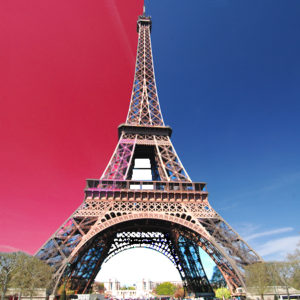 Do you dream of custom, independent, international travel?
• Maybe stories you have read or movies you have seen have inspired you.
• Or, maybe tracing family roots is your ambition.
• Or, maybe music, theater, or sports are your focused goals.
Whatever your reasons to travel overseas, your travel dreams can come true. This is where the travel experts at Home At First come in.
2. dESIGN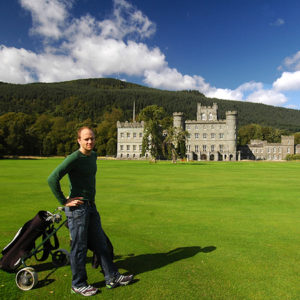 Tell us your travel dreams. We design a free trip proposal for you, with all the right flights, lodgings, & ground transport you need to turn your international travel dreams into realities, efficiently and economically. Only when you accept your personalized trip design is your deposit payment due. Once your deposit is received, we put in place all the arrangements to make your dream trip come to life.
3. dAYDREAM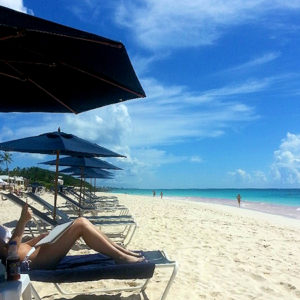 Read & daydream about your trip! Before your trip begins you receive a comprehensive guidebook keyed for your destinations. Thirty days prior to your departure you receive all necessary trip documents (tickets, vouchers, passes) plus detailed arrival information, including your overseas addresses, contact information for your lodgings and your hosts, and specific meeting plans for arrival day.
4. dEPART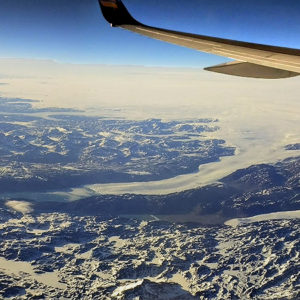 Departure Day. Check-in and Security and two hours of Waiting-to-Board (sorry). Then the big bird soars, and the wise flier snores. Too soon breakfast interrupts rudely, signifying the approaching landing. Terra Incognita appears out the cabin window. A new world appears as if out of your airplane slumber. Dreams begin to transform into first impressions, but not yet hardened enough to be considered realities.
5. dECOMPRESS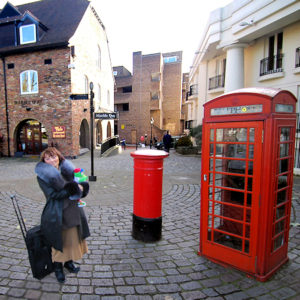 Arrival Day. In some prearranged way — train, bus, taxi, rental car — you find your foggy way to your first night's lodging. Bed's invitation wrestles with your curiosity to explore, and bed mostly wins, at least for a couple of hours. You wake in a new place where you barely remember arriving. Time seems as fuzzy as your mind is groggy. You are hungry. Your first meal will help reestablish order. Relaxation begins, and Peace happens.
6. dISCOVER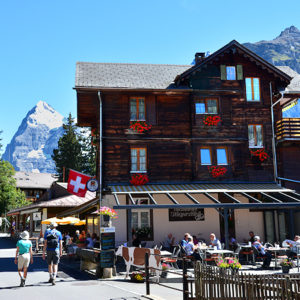 Your custom, independent, international travel dream begins. A new morning — the first day of your new life. Take a walk. Eat a fresh pastry with a reassuring coffee or a change-up tea. Watch & listen closely. Hear strange language: even English words now sound foreign. Observe all around you. Dare to speak, to order, to shop. Can you find your way home? Home. Your new home. Comfortable. Roomy. You're Home At First.
FIND YOUR CUSTOM, INDEPENDENT, INTERNATIONAL TRAVEL DREAM DESTINATION HERE:
Home At First

Destinations
Our World of Custom, Independent, International Travel
Featuring Quality Hosted Lodgings
A Letter from Home…
STICKER SHOCK. Have you flown recently? If so, was it domestically or to the Caribbean or Mexico? Bet you paid a high fare. When you reached your destination, did the prices for lodging, car rental, and restaurant meals shock you? Maybe you've been reading about travel inflation or experienced sticker shock first hand at your local gas station. But the current domestic economic realities are not universal.
BUT NOT EVERYWHERE. Fact is, travel for Americans & Canadians to much of Western Europe right now is available at bargain rates. Because of Covid worries, Ukraine worries, and inflation worries, the expected boom year in North American travel to Europe has not materialized.
GOOD NEWS (for a change). The Covid pandemic has largely burned itself out here and abroad. Want to travel with a minimal risk of Covid? Get vaccinated and stay current with your booster shots. Stay healthy. Don't take unnecessary risks.
NO MORE RE-ENTRY COVID TESTING FOR RETURNING YANKS. Afraid of catching Covid and getting stuck overseas by a failed exit rapid antigen or PCR test? The USA finally ended its test requirement for returning citizens (& all vaccinated passengers). One less worry, and, for many, one less travel insurance cost.
NO PLACE TO RUN TO, BABY. NO PLACE TO HIDE. Want to avoid getting nuked by Putin? Think Chicago will be safer than Chernobyl if the ICBMs start to fly? If you're staying home for this reason, you should be putting this year's travel money into building a backyard bomb shelter. Otherwise, don't expect the Russkies to hit the beaches of Scotland or parachute into Paris. They pretty much have their hands full in the Donbas.
THE NEW MATH. But isn't inflation worldwide? Yes. In Western Europe, inflation is running at annual rates from below 3% to above 10%, depending upon the country, with most countries projecting between 7-9% increases, levels very similar to the United States. There is an important difference. The US dollar has strengthened significantly since January versus European currencies: (9.3% against the Euro; 10.3% against the pound sterling; even 9.2% against the normally stolid Swiss franc). This means that despite inflation eroding your buying power at home, your dollars actually go further than last year in Europe.
FEAR OF FLYING. About those airfares. Domestic: bad. Transatlantic: good. Have a look at our current collection of Travel Bargains, featuring 5 great cities in the British Isles, across Scandinavia, and on the Continent, offering savings of from 14-30% for late-summer & autumn travel. This year, it's probably cheaper for most of you to travel to Europe for a week than to book a week at Disney.
— Ron Fahnestock, Editor
Sign up for

Travel Bargain

Alerts!
  We'll send you breaking news of special bargains for international travel to your favorite Home At First destinations — like the ones in the right-hand column. Notices come as we discover them — approximately monthly — and typically offer savings of 17-30% off full-packages with flights, lodgings, & land transportation.
FIND OUR BEST VALUES HERE:
Current Travel Bargains
3 OUTSTANDING DEALS
TO 5 GREAT CITIES
LATE-SUMMER/FALL SALE!
TRAVEL 09SEP22 – 08NOV22
7-Day Independent Full Package:
• Choose 1 or 2 from Copenhagen, Oslo, Stockholm
• Independent Travel with Transatlantic Flights
• City Inns/Hotels with City Transport Passes
• InterCity Scandinavian Flights included
OFFER EXTENDED!
BOOK BY AUGUST 21, 2022
• Daily Departures 09SEP22 – 31OCT22
$AVE UP TO 29.2% – $824/person!
$1,997
PER PERSON DOUBLE OCCUPANCY
SCANDINAVIAN CAPITALS: DETAILS
Ireland's Capital City
LATE-SUMMER/FALL SALE!
TRAVEL 16SEP22 – 05NOV22
7-Day Independent Full Package:
• Independent Travel with Transatlantic Flights
• Apartments in central Dublin near attractions
• Dublin City TransPass
OFFER EXTENDED!
BOOK BY AUGUST 21, 2022
• Friday Departures 16SEP22 – 28OCT22
$AVE UP TO 14.3% – $333/person!
$1,997
PER PERSON DOUBLE OCCUPANCY
IRELAND'S CAPITAL — DUBLIN: FULL DETAILS
LATE-AUTUMN & WINTER SPECIAL!
for the HOLIDAYS!
TRAVEL 11NOV22 – 13JAN23
7-Day Full-Package includes:
Independent Travel with Transatlantic Flights
+ London TransPasses + London Apartment
NEW OFFER!
BOOK BY AUGUST 21, 2022
• Daily* Departures 11NOV22 – 06JAN23
$AVE UP TO 16.3% – $376/person!
TRAVEL 11NOV–15DEC22
$1,927
PER PERSON DOUBLE OCCUPANCY
— OR —
TRAVEL 16DEC22–6JAN23
* NO DEPARTURES ON DECEMBER 24, 30, OR 31, 2022.
$2,224
PER PERSON DOUBLE OCCUPANCY
HOW TO BUILD, PRICE, & BOOK YOUR CUSTOM, INDEPENDENT, INTERNATIONAL TRAVEL —
Contact HOME AT FIRST: (800) 523-5842 (toll-free USA & Canada) • +1 610 543 4348 (worldwide) • info@homeatfirst.com